FEATURES
Lowest Golf Handicaps in the World
This article first appeared on Golfshake.com in Jun 2018
It seems crazy to think that when Ian Poulter took the decision to turn professional he did so with a handicap of four. The Englishman had no plans to become a tournament golfer; instead he planned to work in a shop at his local club, maybe give a few lessons, sell a few golf balls and book some tee times.
History will record that he went on to defy all the odds, becoming a talisman for Europe in the Ryder Cup, winning golf tournaments on both the PGA and European Tours. But Poulter is a freak, a one-off. These days, anybody who plays off four would be best advised just to carry on playing the game for fun, because they will never make a living on tour.
You doubt it? Read on.
A number of today's PGA Tour stars have retained membership of various golf clubs, and you are not going to believe the handicaps they play off.
Bubba Watson plays off +7.7 at Isleworth Country Club in Florida, while Whisper Rock Golf Club in Arizona boasts many Tour pros as members, including Phil Mickelson (+5.2), Martin Kaymer (+6.6), Paul Casey (+6) and Geoff Ogilvy (+5.8). Remember that they will only play in competitions at those courses every once in a blue moon. Imagine what those handicaps would be if they played there every week.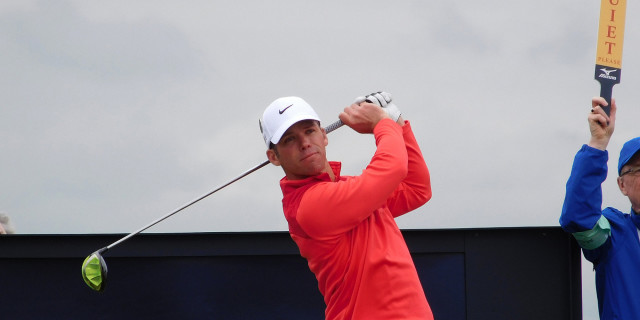 The PGA Tour boasts "these guys are good". They are actually better than that; the harsh reality is that most scratch golfers would struggle if they were to tee it up on a course prepared for the PGA Tour. And if you gave them the chance to play at Augusta, as it is set up for The Masters, they would do well to crack 90.
Most aspiring professionals leave the amateur ranks with seriously low handicaps. Sergio Garcia, who was a prodigy from a very early age and played in a host of European Tour events as a young amateur, turned pro with a handicap of +6, which is not unusual. Phil Mickelson and Shaun Micheel were also off +6, while Jim Furyk and Ben Curtis joined the professional ranks when their handicaps were +seven. Jack Nicklaus was off +4, Annika Sorenstam +3 and David Duval +1.
Oh yes, and some guy called Tiger Woods joined the paid ranks when his official handicap was +8. Just imagine adding up your score after 18 holes and then having to ADD eight shots. The next time your handicap is cut from 17 to 15, you might want to spare a thought for these guys. Being good is not easy.
Our current leader, Matthew Jordan making the infamous Road Hole look easy with a stunning approach. #LinksTrophy pic.twitter.com/zjviXfQEEh

— St Andrews Links (@TheHomeofGolf) June 11, 2017
Matthew Jordan, a young Englishman ranked eighth in the amateur world golf rankings, won the 2018 Lytham Trophy with a four-round total of 272, which was eight under par – this on a venue that is used to host The Open Championship. His reward? Young Mr Jordan now plays off +7! And he is only the eighth-best amateur in the world.
Then we must consider that no matter how low you get, it can never guarantee you success. In 2011, the best golfers in Australia were John Begley and Matthew Giles, who both played off +5. Have you ever heard of either of them? Precisely.