FEATURES
Top 10 Highest Earning and Richest Golfers
This article first appeared on Golfshake.com in Aug 2017
If your son or daughter shows an aptitude for golf it might well be worth giving them a little encouragement. In fact, you should drag them down to the course and stand over them while they hit golf balls until their hands bleed. The sums of money to be made from those who reach the top of the game are staggering. Of course, it takes a great deal of hard work to reach the top – and matinee idol good looks probably help too.
Here, with a little help from Forbes and Celebrity Net Worth, we take a look at golf's former top earners. We start with the top earners from 2017, with the money they earned in the previous 12 months, and then we look at the top career earnings. Some of the names in these lists will surprise you – and the amounts of money involved will most definitely make your eyes water.
The disappointing thing with both these lists is that not a single woman came anywhere close to making either of them.
Top Earning Golfers 2017
10. Gary Player $15m. The Black Knight continues to coin in serious sums of money, much of it from his ongoing course design work around the globe. A diminutive man, but a giant of the game.
9. Adam Scott $15.060m. Scott is still very much a tournament player, and the bulk of his earnings came from prize money, but he still picked up almost $7m, mainly from his sponsors, who include Titleist.
8. Jason Day $19,595,112. The Australian earned a whopping $8.8m in prize money and almost $11m off the course. He would have received all sorts of sponsors' bonuses for reaching number one in the world rankings at the end of 2016.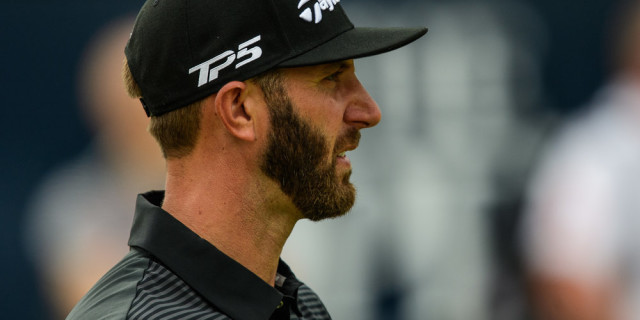 7. Dustin Johnson $19,764,185. The Dustinator collected an impressive $12.6m in prize money. When you are one of the longest hitters on the PGA Tour you are always going to be marketable, but one of the reasons that he "only" picked up $7.1m off the course is that he doesn't possess a huge amount of that magic extra ingredient called charisma.
6. Jack Nicklaus. $20,042,000. The Golden Bear remains a global brand, and his main earning stream these days comes from golf course design. Go just about anywhere in the world and the chances are that you will find a Nicklaus course.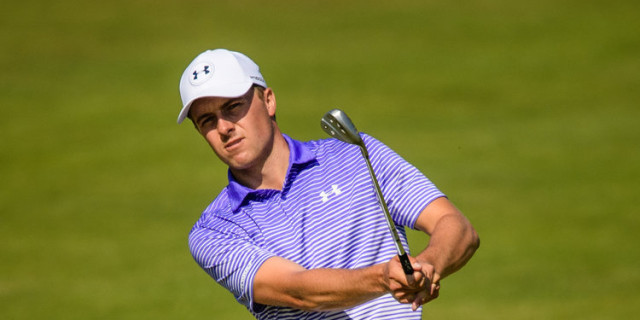 5. Jordan Spieth $30,403,470. The American was the top earner in 2016 on the back of his two major wins. He has slipped to fifth this time around, but he still managed to collect a fairly impressive $30,403,470 from sponsors and other off-course earnings – and that figure is about to soar again after his 2021 exploits.
4. Tiger Woods $34,607,000. He may not have hit a shot in anger for longer than he cares to remember, and he may also have lost several of his sponsors after his misdemeanors hit the headlines in 2008, but Woods still rakes in the cash.
3. Phil Mickelson $37,767,628. Everybody loves Lefty. How else do you explain the fact that he pocketed $33,500,000 from his dealings off the golf course? Callaway and KPMG are just two of the companies who realize what an asset he remains.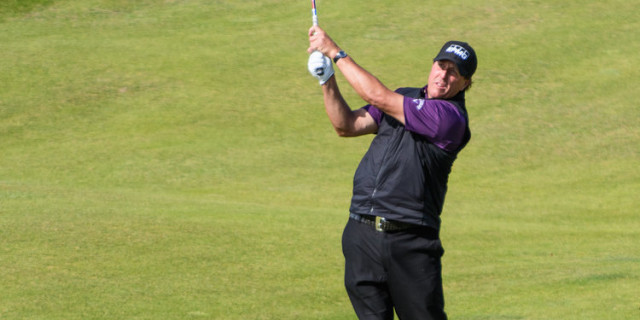 2. Arnold Palmer $40m. Palmer passed away in 2016, but his brand lives on. Like Nicklaus and Player, he made a fortune from course design. But, in truth, everything he put his name to made money because he was – and still is – so loved in America. Most of the men on this list wouldn't be here were it not for Arnie. One of his biggest earners was an iced tea that he put his name to.
1. Rory McIlroy $49,514,505. The Northern Irishman pocketed $17.5m in prize money after winning the FedEx Cup, but he really hit the jackpot with a bumper contract with manufacturer TaylorMade, and he still has a $100m contract with Nike. All this without winning a major since 2014.
And now for the top 10 richest golfers of all time – and one or two of the names in this list will definitely surprise you.
10. Vijay Singh £75m
Most of Singh's fortune has been accumulated on the PGA Tour, with more than £68m in earnings from his performances over three decades. He became a serial winner in his forties and is still playing on tour in his fifties. A three-major winner and a FedExCup winner in 2008, Singh was inducted into the World Golf Hall of Fame in 2006.
9. Ernie Els $85m
A four-time major winner and twice a European Tour Order of Merit winner, Els enjoyed one of the finest careers in the modern era and was inducted into the World Golf Hall of Fame at the age of 40 in 2010. Outside the ropes, Els has become increasingly involved in golf course design (controversially so in the case of the West Course at Wentworth) and has put his name to a winery in his native South Africa.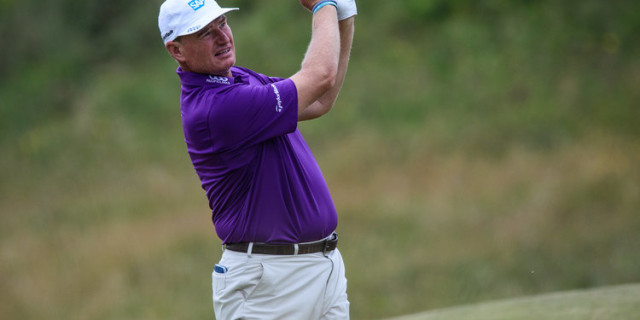 8. Fred Couples $120m
Be honest, you didn't expect to find Couples name on this list, did you? The 1992 Masters champion won a fortune on the PGA Tour, with 15 tournament victories to his credit. He also continued to rake in the dollars when he turned 50 and joined the Champions Tour, where he immediately became a superstar. Like so many of his peers, Couples tried his hand at course design and has quickly become recognized as one of the best in the business. His good looks and easy personality have also made him a sponsors' dream. He was the face of Lynx golf for years and is now handsomely rewarded by Bridgestone Golf.
7. Rory McIlroy $200m
McIlroy is a superstar, with four majors to his name and tournament victories all over the world. He has won the Race to Dubai, the FedEx Cup, The Open, US Open, US PGA Championship (twice), and only needs to land The Masters to complete the career Grand Slam. His playing style has fans on the edge of their seats and the likes of Nike and TaylorMade have been only too happy to reward him with huge sponsorship deals. And he is still only 32!
6. Gary Player $250m
The Black Knight won a staggering 150-plus tournaments all over the world. He was the first non-American to complete the Grand Slam and then added nine senior majors, a total only recently surpassed by Bernhard Langer. Player is a prolific course designer, owns an impressive farm in his native South Africa, breeds horses and has also earned a fortune from property. Now in his 80s, he remains as fit as a fiddle.
5. Greg Norman $300m
Universally known as The Great White Shark, Norman won The Open on two occasions and spent several years as the world's top-ranked golfer. He also suffered more his fair share of disappointments in the majors. He earned a great deal of money in prize money, but it was in business that he truly excelled. He is a noted course designer and has put his name to a top-selling clothing range. On top of that, he runs a rather impressive wine-making business. He designed the Jumeirah Golf Estates course that hosts the European Tour's season-ending Race to Dubai.
4. Jack Nicklaus $320m
Nicklaus is the best golfer the world has ever seen, with 18 majors to his name. His opinion remains one of the most respected and sought-after in the game and he has shared some of his playing secrets with many of those who have tried (and failed) to emulate him. Nicklaus has designed hundreds of courses around the world, many of them rated among the best on the planet. They include Muirfield Village, which hosts the Memorial Tournament on the PGA Tour.
3. Phil Mickelson $375m
Lefty proves that nice guys don't always finish second. He has won six majors and a remarkable 42 tournaments on the PGA Tour. Wherever he plays, people fight to watch him because they love his playing style and know that he will always give 100%. And when it is all over, he will stand for hours singing autographs, and always with a smile on his face. His sponsors include Barclays, Rolex, Callaway and KMPG.
2. Arnold Palmer $700m
Arnie was universally known as The King. When he entered a room everybody stopped talking and looked towards him. He only knew one way to play – and that was to attack. In his prime, he would hitch up his trousers, take a look and then hit the ball as hard as he could and go off and find it. He single-handedly transformed professional golf, and the game still misses him. He designed more than 300 golf courses around the world, helped set up the Golf Channel and put his name to all sorts of products that immediately became best sellers because he was so trusted. One of the most successful was a sweet iced-tea sold under his name – and Palmer played a major part in developing and marketing it.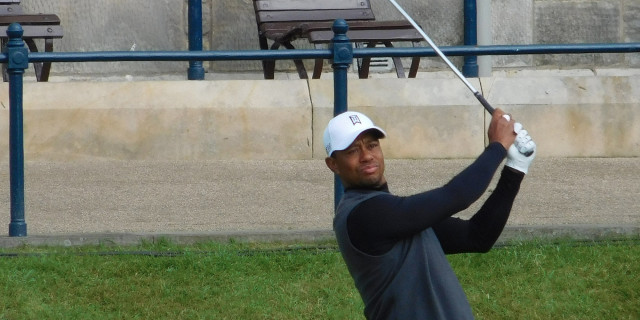 1. Tiger Woods $740m
It should surprise nobody that Woods leads the way. Had it not been for his much-publicized misbehavior in 2009 and his wretched luck with injury, it is safe to say that he would have been golf's first billionaire by now. He won 15 majors and 82 PGA Tour titles and had sponsors queuing up for his signatures – they included Nike, Rolex, Tag Heuer, EA Sports, AT&T and many, many more. He is also now turning his hand to course design.