FEATURES
Strangest Golf Superstitions on Tour
This article first appeared on Golfshake.com in Dec 2016.
Golfers are a peculiar group; we all have funny little habits and mannerisms, without which we simply wouldn't be able to play the game. But it is the superstitions that get us, and we all have them. Here are just a few.
FINDERS KEEPERS
An astonishing number of golfers will never use a ball they have found in the rough, even if it happens to be a brand spanking new Titleist Pro VI. Why? They believe that if somebody else has already lost it then the chances are that they will do the same thing. I don't use balls that I find in the rough either, but that's because the ones I turn up are always Dunlops!
THE NUMBERS GAME
Ben Crenshaw would never use a golf ball that had a number higher than 'four' stamped on it. The reasoning was that while he was happy enough to score one, two, three or four, if the ball came with a 'five' or 'six' stamped on it then his score was likely to increase accordingly. South African Retief Goosen uses a ball with number four in the first round of the tournament counting down to number one in the final round. Vijay Singh does the same thing, but in the opposite direction. Weird, just plain weird.
IN THE POCKET, PART 1
Tom Weiskopf wouldn't play golf unless he had three cents in his pocket. One of the lesser-known facts about Jack Nicklaus is that he had to have three coins in his pocket when he teed off on the first hole.
IN THE POCKET, PART 2
Many golfers will not play with a spare ball in their pocket because they think they are tempting fate and if they walk the course with a spare then you are telling yourself that you will lose the one you are playing with.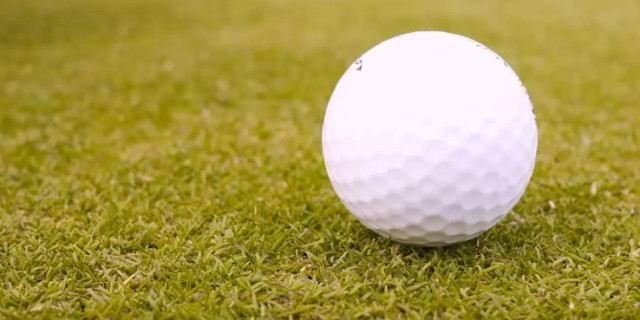 BIRDIE BALLS
If Ernie Els birdies a hole he will always change his ball. Why? Because he believes that every golf ball only has one birdie in it. Ah, so that is where we have all been going wrong for all these years!
LUCKY CLOTHES
Tiger Woods always wears a red top during the final round, and it has caught on – Rickie Fowler enters the fray on day four resplendent in orange. But hang on a minute, these guys never wear the same tops more than once or twice before the clothing manufacturer replaces it, so how on earth can it be lucky? I have a pair of lucky socks – I get into big trouble when I have to play on successive days.
BALL MARKERS
How many people do you know who use a 'lucky' ball marker? It is usually a foreign coin or one of those things that could pass for a casino chip. How can a ball marker possibly be lucky? And, of course, the reason that so many of us use foreign coins is that we forgot to spend them on holiday, forgot to put them in the change bin at the airport and have no other use for them. Former Open champion Zach Johnson was desolate when he lost his favorite marker at Colonial – thankfully, he found it later the same week. Chi-Chi Rodriguez would only ever mark his ball with a coin showing the heads side up.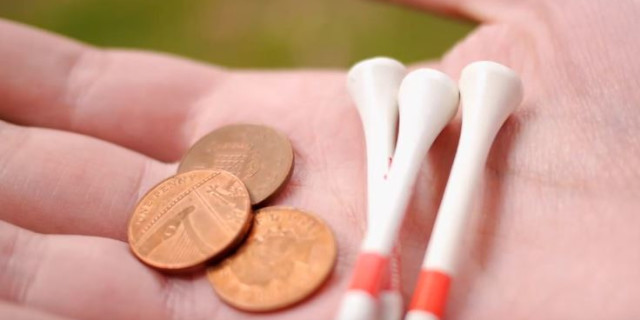 PUTTING YOUR FOOT IN IT
Some golfers are obsessional when it comes to the order in which they put their shoes and socks on. There is one well-known tour pro, who shall remain nameless, who has to take off his shoes and socks and start all over again if he gets the order wrong. It must be left sock first, then right sock, then left shoe and, finally, right shoe. And he doesn't tie his laces until he gets to the first tee. The best bit of all? He insists that he isn't superstitious, not in the least.