TRAVEL
10 of the Best Scottish Courses under $200
A version of this article first appeared on Golfshake.com in Jan 2015. This is an updated article for December 2021.

When it comes to looking for golf in Scotland, naturally the legendary Open Championship venues come to mind. The unmistakable aura of the Old Course, the beauty of Turnberry, and the enduring challenge of Carnoustie all attract thousands of golfers each year. Modern favorites such as Kingsbarns and Castle Stuart are also popular, as are the historic championship layouts of Royal Dornoch and Royal Aberdeen.
But there is a lot more to the Scottish golfing portfolio than these iconic courses. If you are looking for something a little bit different, maybe less expensive, or a track that is unique to share with your friends, Scotland has more than enough high quality and enjoyable courses to satisfy even the most vociferous golfer's appetite.
To that end, here are ten courses that cost no more than $200 that would enhance anyone's golfing resume. And don't say it too loudly, but you may find that one or two of them are that little bit better than their pricier cousins.
---
New Course, St. Andrews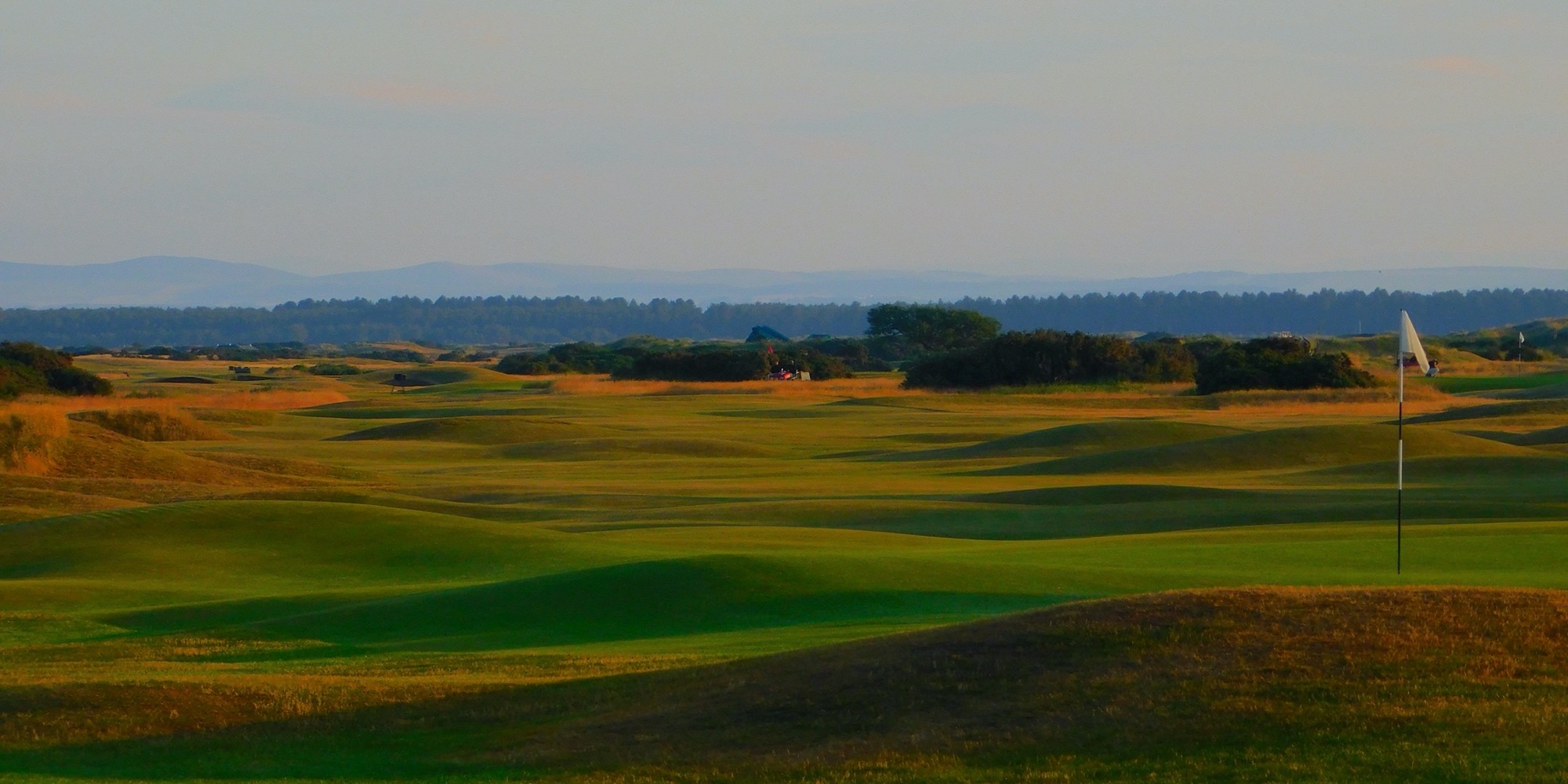 Playing golf in St. Andrews is always a special experience. The town has a certain mystique about it, with the whole setting of the St. Andrews Links possessing an intoxicating quality for a golfer. Clearly, the legendary Old Course garners the most attention, but if it remained elusive during your visit, or if you simply fancied something different, then why not try the best thing?
Opened for play in 1895, the 'New' Course is literally feet from its iconic sister. Perhaps playing more conventional than the Auld Lady, Old Tom Morris' design is more defined and less quirky, and while it may lack some of the rugged and thrilling charm of the Old, the junior course makes for a thoroughly satisfying golfing experience.
Consisting of a wide variety of holes, the New Course will test all facets of your game, providing a traditional links challenge with the backdrop of St. Andrews behind you. It is well worth a visit.
Summer season green fee $120
Here's a guide to the New Course, St. Andrews.
West Course, North Berwick
If you are seeking a conventional, prosaic round of golf, then North Berwick's West Course is probably not for you. Unique, with some outlandish holes and features, playing this East Lothian classic will seem like a fresh experience to even the most seasoned of players.
Stonewalls, extraordinarily contoured greens and undulating fairways are all part of the challenge, with the 15th 'Redan' hole being among the most famous and influential par threes in the world.
While it may not be for everyone, if you are on the lookout for a golfing encounter that is truly memorable, add North Berwick to your itinerary. Set aside any preconceived notions of what a golf course should be, and you will be exhilarated. You won't forget it.
Winter season green fee $140
Here's a guide to North Berwick.
Cruden Bay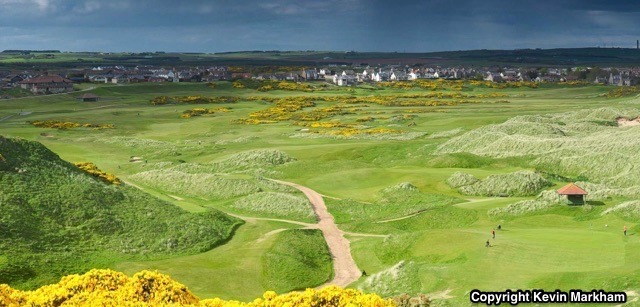 Ideal for anyone in the area to play Royal Aberdeen or Trump International, Cruden Bay is a spectacular and thrilling layout that continues to grow in popularity. Sat in amongst imposing dunes, Cruden Bay is a Scottish links that is enchanting from start to finish.
It has blind shots and its fair share of quirks, but that is all part of the charm. It's a truly stimulating course to play, with some tremendous views of the North Sea.
And once you've finished your round, playing another 18 is all you that will be thinking of. So, a day ticket may just be of value if this superb course is on your list.
Summer season green fee $180
Here's a guide to Cruden Bay.
Machrihanish
Few courses can claim to be more 'fun' than Machrihanish. Rugged and truly exciting, Machrihanish is the golfing equivalent of a roller-coaster. The journey to the old links is arduous, but highly rewarding. Found on the southern end of the Kintyre Peninsula on the west coast of Scotland, it is remote, but the results will dispel any travel weariness.
The opening tee shot over the beach is a well-known trademark, but the rest of the course will also stick in the mind. It's magical. You will love it. Machrihanish. Play it.
Golf Digest rated Machrihanish as the 57th Greatest Course in the World.
Summer season green fee $100
Here's a guide to Machrihanish.
Blairgowrie, Rosemount
While renowned for its links courses, Scotland also possesses many fine inland tracks in its collection. One of the very best can be found in Blairgowrie, Perthshire. The Rosemount is a thoroughly attractive and tranquil course, touched by great designers Alistair Mackenzie and James Braid, it recently hosted the Junior Ryder Cup, and was also the site of Greg Norman's first European Tour victory.
With the holes being framed by trees (none of which are directly in play), there is a certain calmness to the Rosemount that is infectious. It can almost feel like your group is the only one on the course.
Serene, pleasant and relaxed. Golf with your pajamas on.
Summer season green fee $160
Here's a guide to Blairgowrie.
Brora
Generally, a course that labels itself as a "hidden gem" should be treated with suspicion, but the links at Brora is truly befitting of such a description. Situated approximately 20 miles north of Royal Dornoch in the Scottish Highlands, Brora is a spectacularly varied and enjoyable course, but one that most people will overlook due to its location.
It has garnered attention due to the livestock that inhabit parts of the course, but you will not find many better designs as your captivated audience of sheep and cattle look on.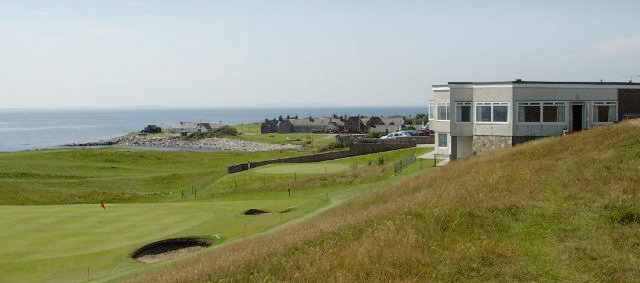 It is brilliant. Don't be one of those who are missing out on something great.
Summer season green fee $165
Here's a guide to Brora.
Crail, Balcomie
Only a few miles from St. Andrews, you will find the village of Crail, which has its own rich golfing history. Golf has been played on the Balcomie links for centuries, but the current course was redesigned by Old Tom Morris in 1894. Little has changed since then, and as a consequence you are faced with a layout that harkens back to the origins of the game.
With spectacular sea views and consistently enjoyable holes, the Balcomie has become something of a cult classic, with many of the more historically minded visitors viewing it as a form of pilgrimage.
Links golf in its purest form. Experience it.
Summer season green fee $130
Here's a guide to Balcomie.
Panmure
Famously, the legendary Ben Hogan practiced at Panmure ahead of his historic Open Championship victory at Carnoustie, cementing the club's place in golfing folklore. Being one mile from the sea, Panmure is a somewhat unique but characterful links course, which features a backdrop of trees and heather on many of the holes.
A warm welcome can be expected and a satisfying round of golf likely. It is very good. Why not channel your inner Ben Hogan and double Panmure with the Championship Course at Carnoustie?
Summer season green fee $190
Here's a guide to Panmure.
Southerness Golf Club
A wildcard entry into this list. Many people (even those who live in Scotland) won't have heard of Southerness, which sits right on the shoreline of the Solway Firth in Dumfries and Galloway, directly opposite the north of England, but it is worth £50 of anyone's money.
Designed by the late Philip Mackenzie Ross (who created the Ailsa Course, Turnberry), this is a spectacular links course. Challenging for players of all standards, with a variety of holes and impressive views, Southerness ticks all the boxes.
It's certainly off the beaten path, but you won't regret that journey if you decide to make it.
Summer season green fee $105
Here's a guide to Southerness.