FEATURES
Why You Should Change Your Golf Glove
This article first appeared on Golfshake.com in Oct 2015.

---
We've all played with that golfer who pulls out a pristine, new, white glove at the start of the round. You can see the huge collection of them in their bag. Most of which lasted just 36 holes.
A lot of golfers don't understand the technology behind a glove and simply take it as part of the attire. Often you'll hear a golfer say "it helps me hold the club better," and in all truth, they aren't far wrong. But wearing a glove does have its advantages.
The obvious advantage is grip. A glove is tackier than your skin, especially in hot weather, which prevents the club coming loose in your hand and turning over. They also create more friction between the grip and the gloved hand. This makes them even more desirable for golfers with loose grips.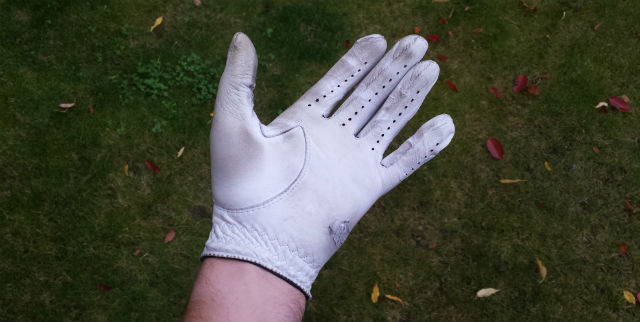 Gloves also prevent blisters and calluses. Although not a complete cure for blisters and calluses, a golf glove can severely lower the chances of finishing your round with one, especially if you grip the club tightly.
So when should you change your glove? Obviously, when your glove begins to tear and holes form in the palm and the fingertips then you should probably change your glove.
During a golf season you may encounter a round in the wind and rain. This can severely affect your glove as it will cause it to go stiff and possibly shrink. A glove that goes through several wet and dry spells will lose its grip and needs changing. At all times you want a glove like a second skin on your hand.
There are plenty of golfers, even professionals that play without a glove. Take Freddie Couples for example. Couples has won 15 tournaments on the PGA Tour, 3 on the European Tour and a Masters win in 1992. That's pretty impressive for someone who doesn't wear a glove.
Many club golfers prefer to play without a glove simply because they like the feel, but many more play without a glove because, let's face it; they are quite expensive especially if you're buying several in a year. The key is to try and preserve your glove.
There are many ways to preserve the life of your glove but it all comes back to keeping it dry. Don't wipe the sweat off your forehead with your glove, avoid dropping it on the wet grass and don't use your gloved hand to get your ball out of the ball washer.
Also, remember to remove your glove carefully. Don't pull too hard to get your glove off. Gentle tug each finger and ease the glove off. This avoids stretching and tearing your glove.