TRAVEL
How to Get a Tee Time on the Old Course at St Andrews
This article first appeared on Golfshake.com in Oct 2017.
---
The Old Course at St. Andrews is the most revered and hallowed of grounds. Widely regarded as the spiritual Home of Golf, the iconic layout and historic town played an indelible role and influence within the development of the game. This is a fact most notably celebrated when The Open Championship returns to its most frequent venue – a 29-time host of the most ancient major of them all – where the greats attempt to follow in the footsteps of history and lift the Claret Jug.
Legendary names such as Bobby Jones, Sam Snead, Peter Thomson, Bobby Locke, Jack Nicklaus, Seve Ballesteros, Nick Faldo and Tiger Woods have all triumphed here. Crossing the Swilcan Bridge and walking up the last is a watershed moment for any golfer. Taking on the infamous Road Hole, and defying the 112 uniquely named and feared bunkers is an essential opportunity for anyone. The Old Lady has her quirks – with seven double greens and a natural design unlike any other – but these intricacies make for one of the most fascinating and strategic courses.
Over 450 years, the challenge of the Old Course remains timeless, and playing there is arguably the greatest experience in golf. Wonderfully, the door is open to all. St. Andrews is the most accessible of the big-name destinations to play, even though it's undeniably the most popular. There are several available routes onto that landmark first tee, and we've brought them together for you.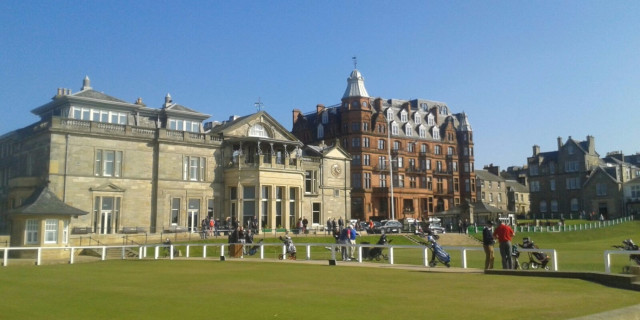 Private Advance Tee Times
Each August and September, the St. Andrews Links Trust – who run and operate the seven public courses belonging to the town – unveil an application window for golfers looking to secure times during the following year. Different packages are available – all involving playing another one of the layouts – with applicants being drawn from a ballot to determine who has been fortunate enough to claim a registered spot on the Old Course.
Book Through Travel Company
Perhaps the easiest – though arguably more expensive option – is to buy a package through a travel company that possesses guaranteed tee times. Booking the Old Course – and wider accommodation etc – through a brand such as Golfbreaks.com removes the anxiety of having to piece together an itinerary by yourself and removing any uncertainty about not securing that showpiece round.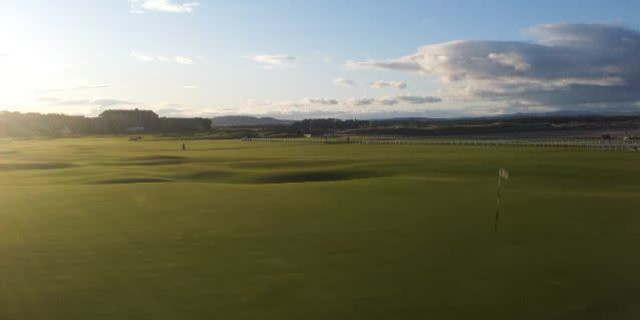 Winter Packages
During January, February, March, April, October, November and December of each year, guaranteed tee times are on offer through the Winter Packages. To secure one of these, you must be staying at a participating local hotel and play rounds on two additional Links Trust courses. The one stipulation that could put you off is that for each of these months – April excepted – fairway mats are required on the Old Course. But this is an option that many take when looking for a break over the colder season.
Daily Ballot
This is the most democratic of processes. Enter the Old Course Ballot two days in advance of when you are hoping to play – Wednesday for Friday etc – and hope to be drawn out from the hat. Approximately half the spots available are via the ballot, in which to enter you will require at least two players and accredited handicaps of at most 24 for men and 36 for women. If you're not traveling from far or have a few days in St. Andrews, this is the most popular of routes to go down, although you are competing in a lottery with all the other hopeful golfers in town.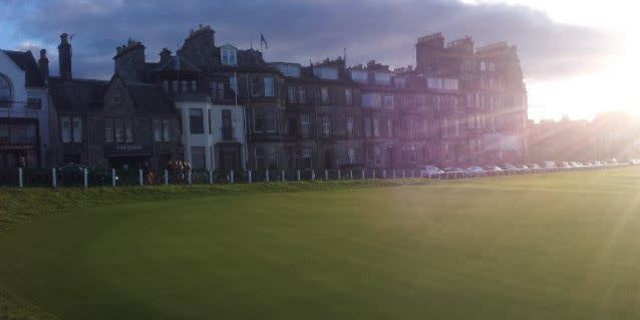 Local Ballot/Dark Times
If you happen to know a resident of the local area who possesses a Links Ticket – then you can be entered into the separate local ballot with them, which is considerably less competitive. Additionally, if you're unsuccessful, that local could claim one of the seven "dark times" that are available later each day. Those are allocated on a first-come, first-served basis, with the disclaimer being that you're not necessarily guaranteed to get around 18-holes in full daylight, but in the height of summer that is generally not going to be an issue. Dark times that haven't been taken can also be secured by visitors within 30 minutes of teeing off. This is an underpublicised but potentially useful option to have for those desperate to play the Old Course.
Single Golfers
However, if none of those possibilities are available to you, then single golfers can quite literally queue up in the early hours for a tee time. During the summer, people have been known to line up at the Old Pavilion near the first tee from as early as midnight waiting for the starter to arrive at 6am. There could be more than a dozen – if not more – waiting at sunrise, when you will be listed in order and then potentially being paired up with any two or three balls that have free spots. This is certainly an unpredictable option – and doesn't always work despite waiting all day – but there is undeniably a romance to it all and a camaraderie is formed between your fellow hopefuls patiently waiting overnight for a glimmer of hope.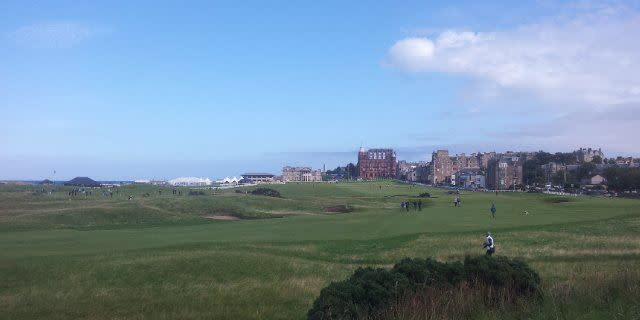 So, there you have it. Playing the Old Course at St. Andrews is the ultimate of bucket list experiences, and it's one that can be attained far easier than you may otherwise have thought. Standing on that first tee – following the legends – brings unquantifiable pressures and emotions. It's a special place, and one that you can leave a mark on write your own bit of history. The ghost of Old Tom Morris will see you there.